by George Mahe

May 15, 2015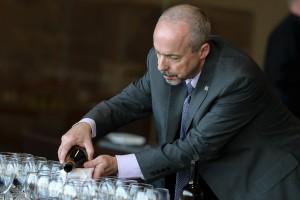 The fifth annual Food Wine Design is less than three weeks away, taking place on five consecutive nights, June 1–5, at Lumen private event space in midtown.
As in past years, St. Louis Magazine has assembled some of the region's most acclaimed chefs to participate in its most significant dining event of the year. This will be the first time that a James Beard Award-winning chef has ever hosted a FWD event; Gerard Craft, co-chef for Tuesday night's "Celebrate Missouri" dinner, won the award earlier this month, the first time a local chef has ever done so.
But there are many other reasons to attend. Here are six of them, and we'll mention the best one first:
1. The Value: Quite simply, there's no better fine-dining value in town. The base price of $85 per person ($100 per person for Friday's Grand Finale, $125 per person for the VIP Table) includes passed appetizers, themed cocktails and beverages, a four-course dinner with paired wines and beer, server gratuity, live entertainment, a gourmet coffee bar, valet parking, and a farewell goodie bag that includes a commemorative Reidel wine glass. No fine print—just one memorable evening for $85
Read entire article here.