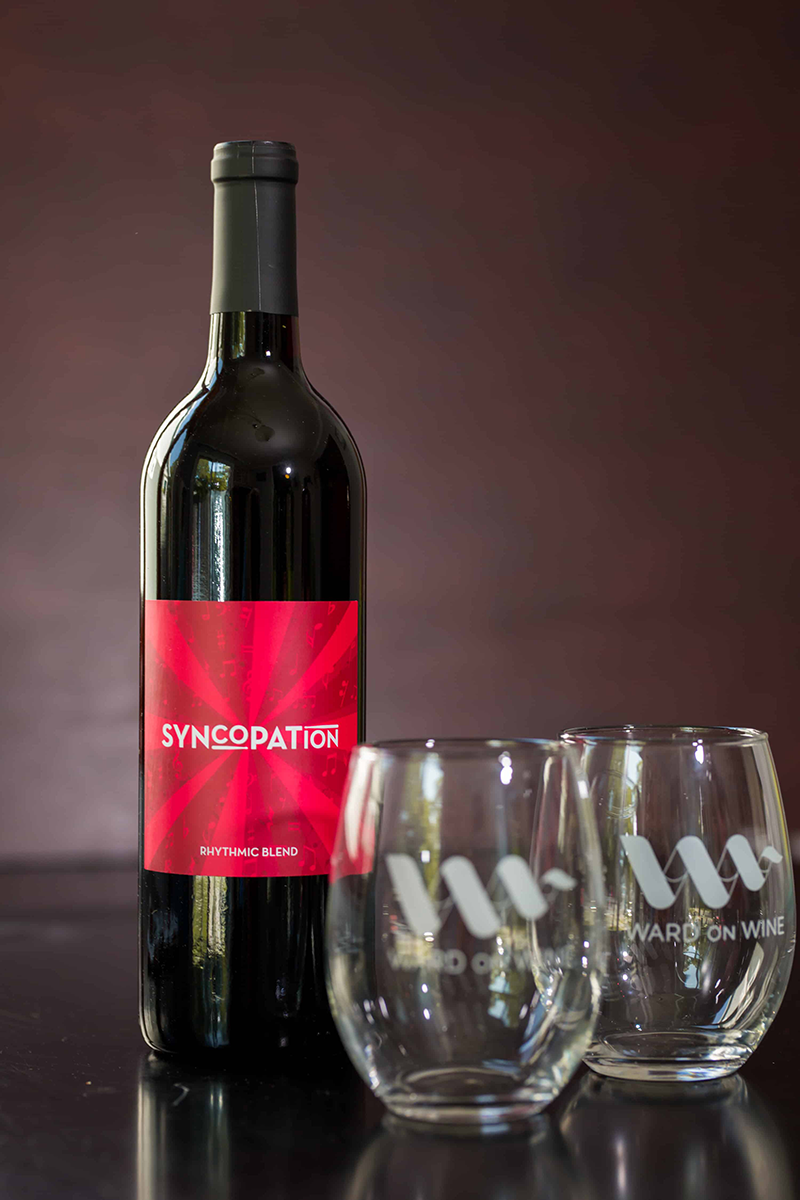 Rhythmic Blend
Red 2017
Syncopation occurs when a variety of unexpected beats are blended to make an interesting and unusual rhythm. Syncopation wine was created with a variety of unexpected flavors, a rhythmic blend of red and white grapes making an interesting and unexpected cuvee. A syncopated rhythm is a delightful surprise to the ear. Syncopation Rhythmic Blend is a delightful surprise to the palate.
Chambourcin, Norton, Vignoles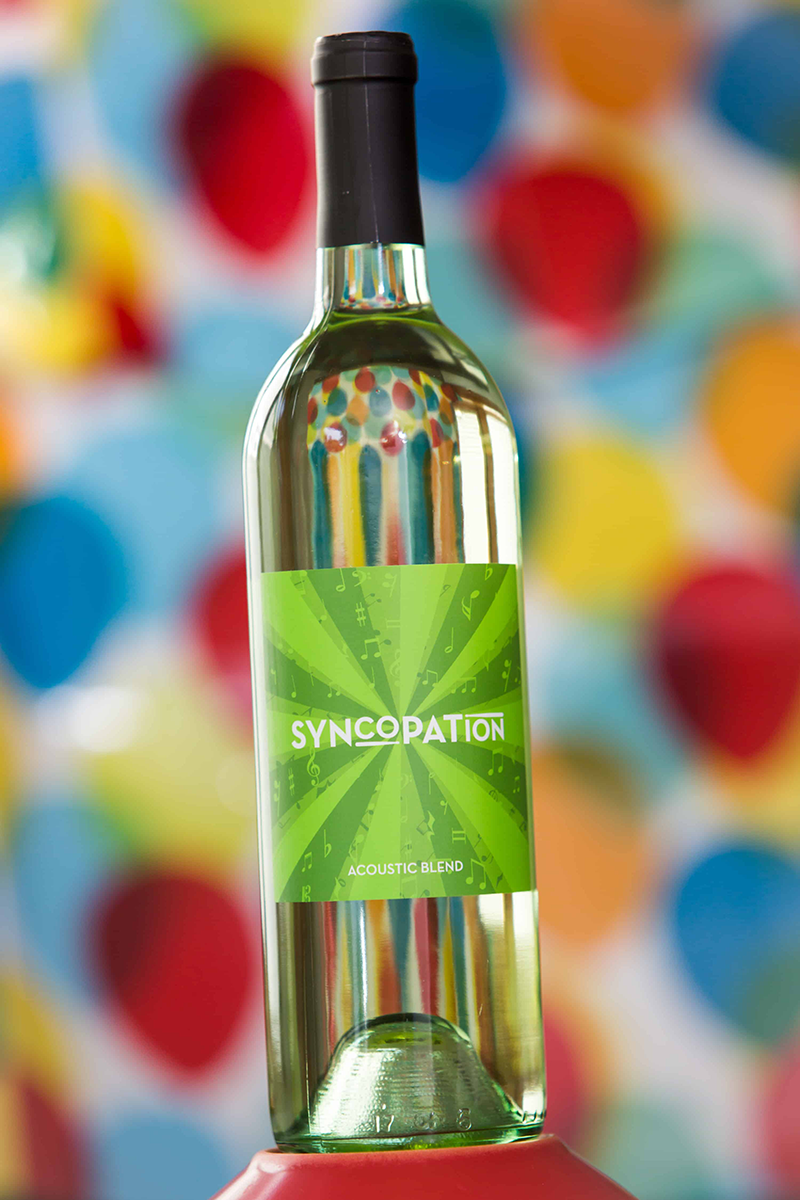 Acoustic Blend
White 2017
Acoustic music is crisp, clean and clear. Easy to listen to, easy to enjoy. Syncopation White Acoustic Blend is also crisp, clean and clear. Easy to drink, easy to enjoy. This blend is a unique expression of Missouri grapes. With citrus notes, it's dry with balanced acid.
Vignoles, Aromella, Traminette, Valvin Muscat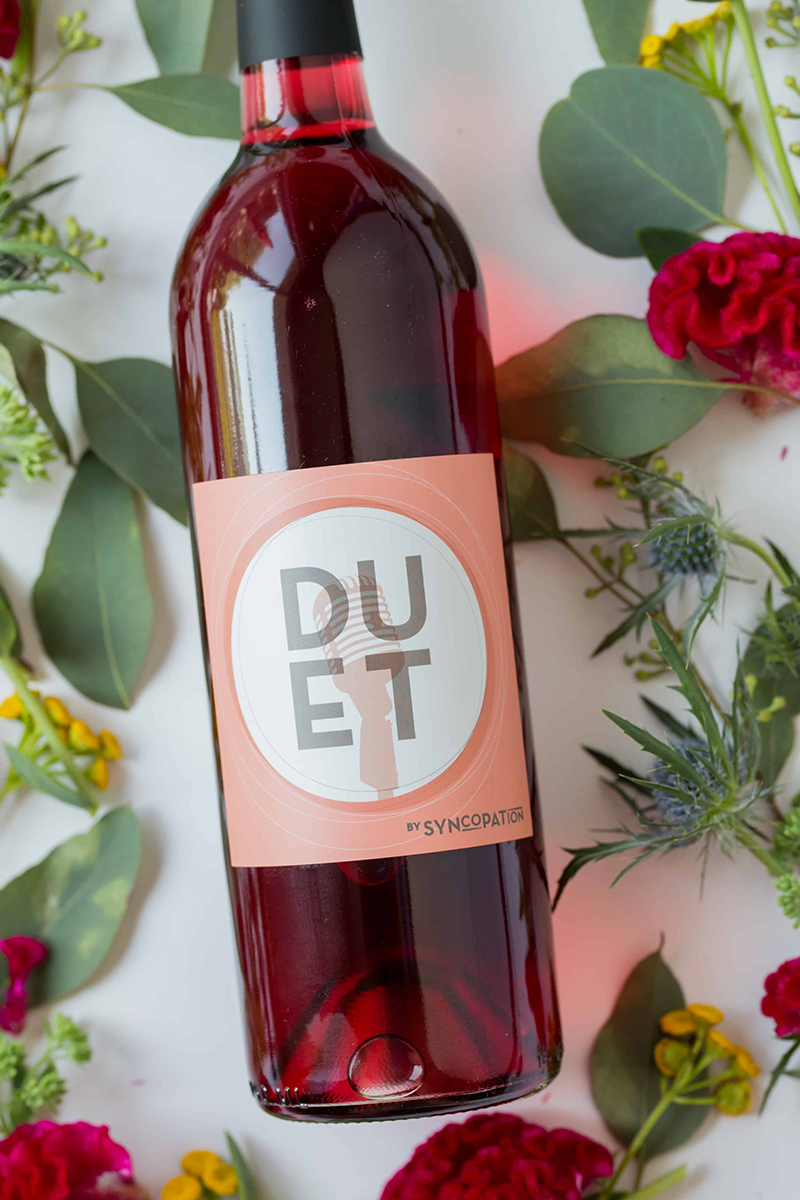 Duet
White 2017
A solo instrument or a single sultry voice can make beautiful music. But add the depth and layer of a harmony, a descant or a counter melody and you will have something quite spectacular! That is exactly what we did with Duet Rosé by Syncopation. We've blended the Chambourcin grape with a cadence of Norton to create richness, depth and brightness. A melodious duet can enrich any song, let Duet Rosé enrich your meal.
Chambourcin, Norton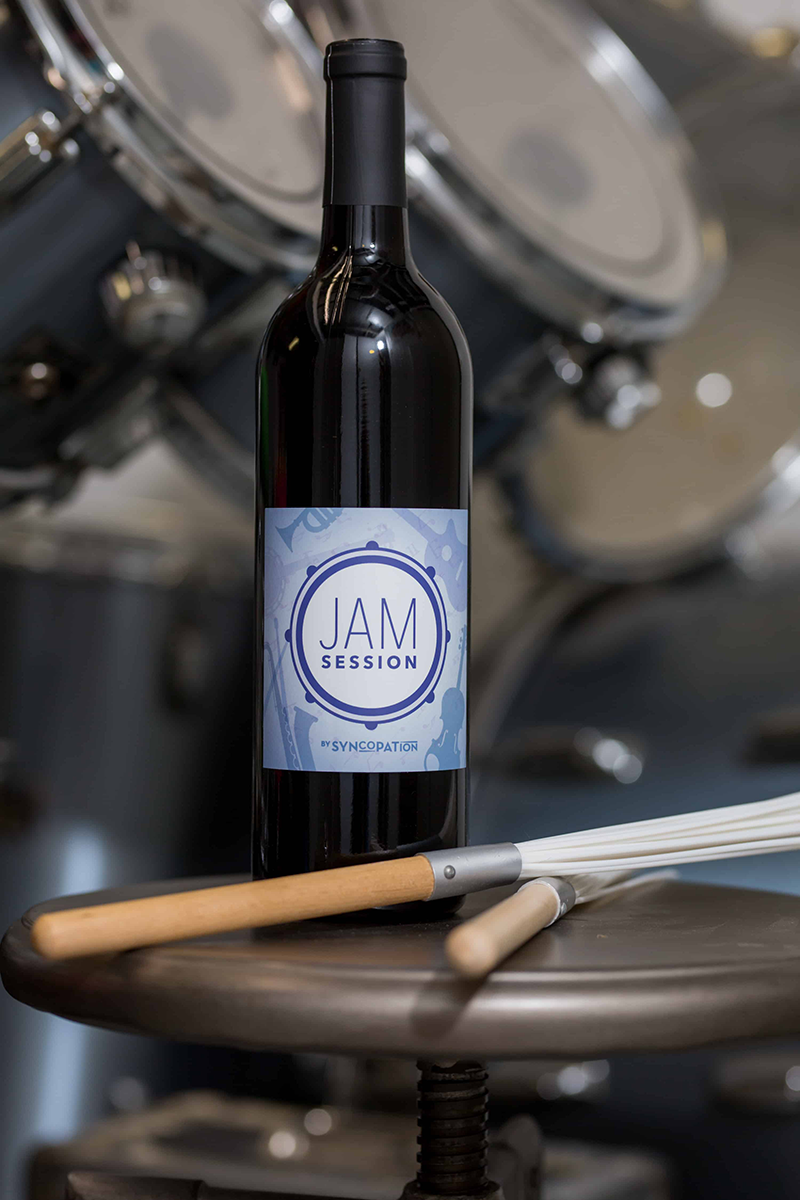 Jam Session
Red 2017
Freewheeling and informal collaboration, a Jam Session is exhilarating, exciting and fun. Jam Session blend is just that, a collaboration of Norton, Vignoles, Traminette and Vidal Blanc. Unpretentious, spontaneous and lively Jam Session can be enjoyed anywhere, any day, anytime.
Norton, Vignoles, Traminette, Vidal Blanc
---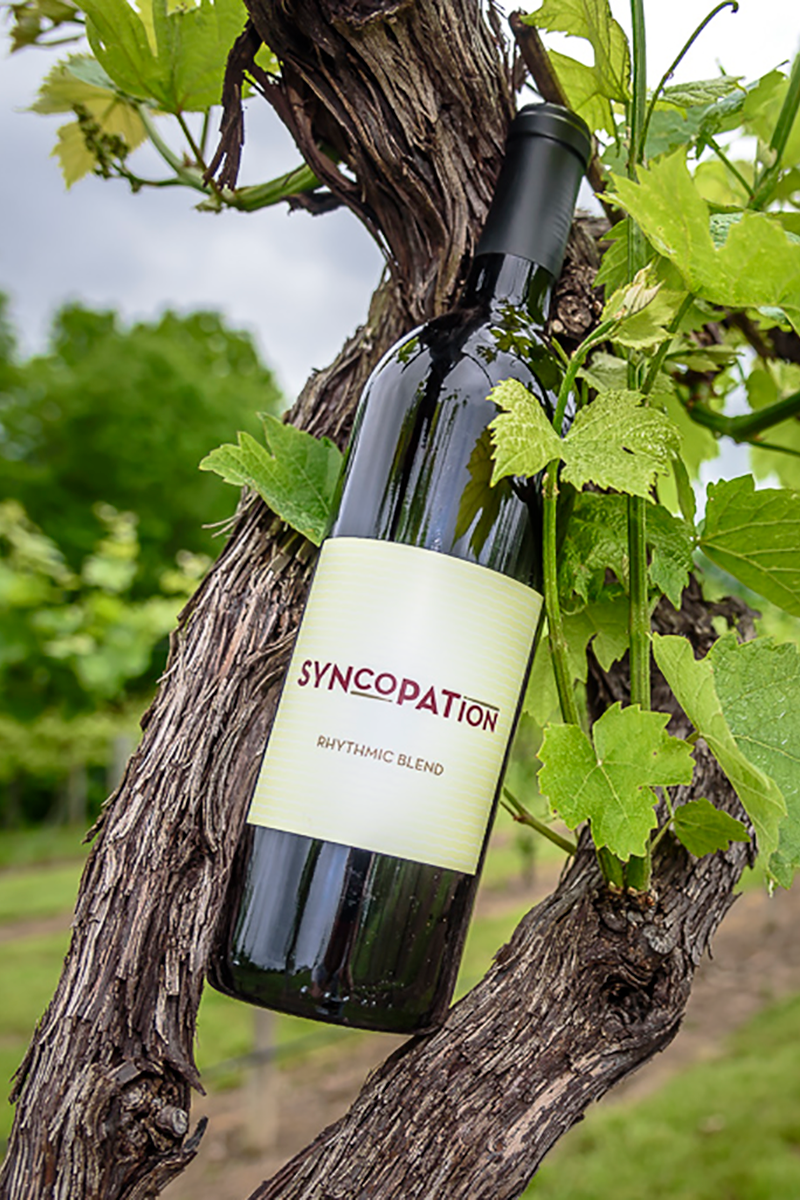 Rhythmic Blend
Red 2016
Chambourcin, Vignoles, Traminette, Crimson Cabernet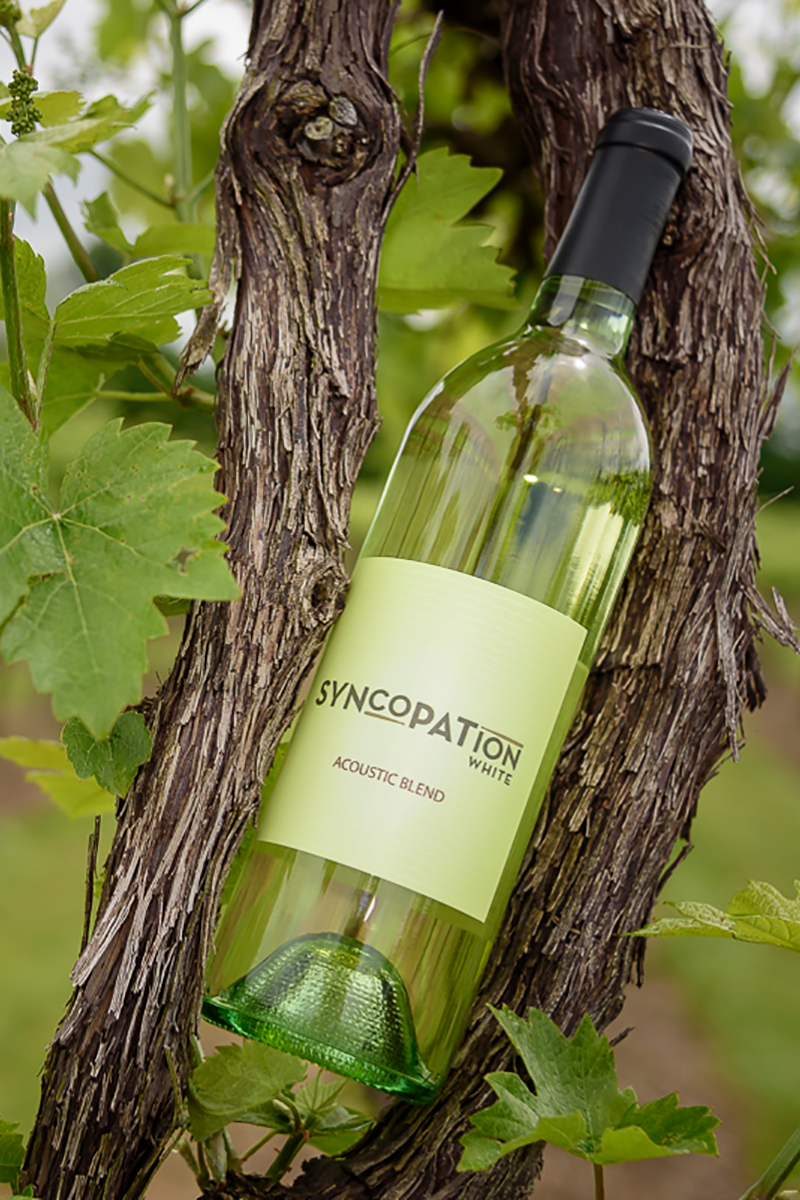 Acoustic Blend
White 2016
Vignoles, Vidal Blanc, Traminette, Valvin Muscat