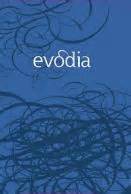 It's a known fact that great wine value comes out of Spain. There is no truer example of that than Evodia. A bottle that retails between $8-$12 with a 90 rating from Wine Advocate. I'm challenging myself to find a more prime example of quality and value.
When I sit down to write my thoughts on a wine, I often google what the experts thought. In my quest for comparison, I found that "Evodia" (lock this away in your trivia bank!) is also a tree native to China and Korea and  It's fruits and bark are used in traditional Chinese medicine, treating everything from digestive issues to cancer.
You're welcome.
Back to why we're here…
Evodia got me through the debate this past Sunday night. On the nose I got notes of a humidor or cigar box, but not tobacco. I got dark fruits on the palate like prunes or raisins. It had a nice balanced acidity with a velvety finish. I'd pair it with a salty pork sausage and bold cured cheeses.
Final thought: No matter your political affiliation, always keep a bottle on hand for the drama. If nothing else, it makes for a fun drinking game. Don't spend too much because you're going to need more than one. Consider it your "medicine".