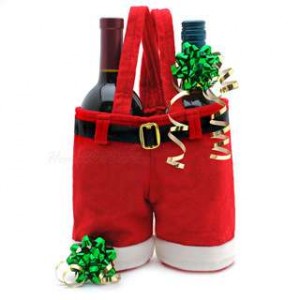 It is the time of year, in the midst of holiday shopping, when you are tasked with the responsibility of buying a bottle of wine as a gift for someone.
The purchase might be for a co-worker or it might be a thank-you gift for your doctor, or it just might be your turn to bring wine to a holiday party.
Whatever the case, buying wine for yourself is easy, but when shopping for someone whose tastes in wine are unknown, you find yourself in a wine shop saying, "I need a bottle of wine as a gift for someone. Not too expensive, but something nice, but I'm not sure what they like."
Working in a wine shop, I hear this often. I'm happy to make recommendations, but I try to stop short of making a choice, instead encouraging the customer to make their own selection by "thinking outside of the bottle."
By thinking outside of the bottle, you can make a wine choice that will be more personal, unique, and hopefully, show the recipient that you've invested a little more time and thought into selecting the gift. And the goal of course is to present them with a wine that they will enjoy, but if it's the thought that counts, you have that wrapped up.
In order to make a "safe" choice, people often defer to what they feel are the most popular varietals, producers and regions. Price is always a factor, but you can buy a well-known Cabernet Sauvignon from California (say, Rodney Strong) or an equally well-known C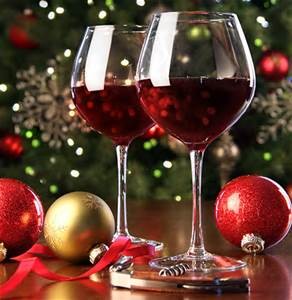 alifornia Chardonnay (say, Kendall-Jackson) at a range of budgets.
Mission accomplished. Good wine, high label recognition, reliable source. You've avoided any risk, but following conventional thinking might mean that your Napa cab or Sonoma chard ends up resting in a wine cabinet alongside similar bottles that were gifted previously.
Explore other grape varieties. For reds, Syrahs, Malbecs, Grenaches, and Zinfandels offer rich red or dark fruits and presentable degrees of tannins. Merlot, despite the shame of "Sideways," presents another great full-bodied red alternative.
Whites may require a little more thought since Sauvignon Blanc, Riesling and Pinot Grigio are much different in character than the Chardonnay you were considering, but they can still be a great choice along with lees seen varieties as Chenin Blanc and Grenache Blanc.
For reds and whites, blends may be the best option. The wine world is currently awash with fantastic blends. Blending has always been a part of winemaking and some of the best wines on the market today marry varietals and vintages to create rich, balanced, flavourful wines. Ask your wine seller to suggest some blends for you to consider.
Next, consider where the wine came from. Wines from around the world are on shelves today and there is an across the board standard of quality that's never been seen before. A Syrah can be from France, Chile, Australia (as Shiraz, of course), or if you wish to remain stateside, Washington or California.
If you want to go the way of Chardonnay, you have five continents to choose from. Your gift of a Hunter Valley Chardonnay from Australia would be appreciated for its uniqueness and then enjoyed for its quality.
Finally, when thinking outside the bottle, don't feel obligated to buy the big name labels. There's nothing at all wrong with wines from Mondavi, Estancia, Simi, Wild Horse, et al. They make great wine. But ask your wine seller to recommend some smaller, lesser-known producers such as those who are known as the "Rhone Rangers," a collection of California winemakers creating amazing Rhone-style wines in and around Paso Robles. It will be a great gift and a great discovery.
There's enough stress connected to holiday shopping so make your excursion as worry-free as possible. And if you're not sure that the bottle of Domaine Terlato & Chapoutier Shiraz-Viognier blend from Australia that you bought for your cousin is the right wine, well, then buy a second bottle and try it out for yourself. Somebody has to do the research!