Sauvignon Blanc | Marlborough, New Zealand
So, I've been asked to write about wine. First off, I'll begin by saying that I am no "expert". I do know a little bit more about wine than the average Joe, but I'm not going to bore you with big, snobby industry terms. You get plenty of that in your publications and their rating systems. There's nothing like someone else telling you what you should be drinking. It's your dime, drink what you like. I digress…
Let's move on to the good stuff!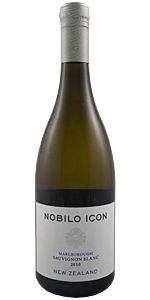 What can I say about New Zealand Sauv Blancs? There are few (if any) solid, identifying properties of a NZSB. The category is so diverse that, for me, each one is a little surprise. The Nobilo Icon is an ideal example of that.
I'll begin by my experience with the basics:
Nose: Tropical Fruit that I couldn't quite identify, but it definitely took me to a "toes in the sand" kind of place.
Taste: Bright & acidic, crisp & refreshing. The green pepper hit my palate hard when the wine was still cold. But, as the temperature of the wine rose, the green pepper softened to a hint and the minerality (like wet rocks) really shined through. It has a nice lingering, and definitely leaves you wanting more.
I first tried this wine at Buddahkan http://buddakanac.me/ in Atlantic City, NJ. It was a fun companion to my Lobster Fried Rice and Edamame Dumplings. When I was given it for the purpose of a review, I cracked it open with a couch viewing of Uncle Buck http://www.imdb.com/title/tt0098554/
Final thoughts:
This wine is suitable for a number of settings. Beachside, patio, rainy day, upscale Asian Fusion, and weekday "Movie Night" giggles.