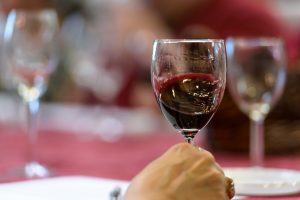 The perfect Tuesday night wine isn't expensive, it has to go with a quick easy meal, or leftovers,

and it has to taste amazing, because it's Tuesday night and you shouldn't compromise…
Ontanon
Ecológico

, Rioja, Spain

Bodega Ontanon in Rioja is a family owned winery with a long history traced back several generations. They believe in making wine that highlights terrior of the region and is also sustainable to the environment. Today's featured wine is the winery's first certified organic wine and is 100% Tempranillo, Spain's most famous indigenous grape variety. This wine has a lot of depth of flavor, it has fresh red fruit notes with a hint of orange peel on the nose. The tannins are silky and the wine shows some spice on the finish. It's aged for 5 months in American and French oak with 6 months in the bottle prior to release. The best thing about this wine is that it is such a versatile wine for food pairing. Ontanon Ecológico will match with almost anything you are enjoying tonight, grilled chicken, fish or veggies will be perfectly complimented by this easy drinking red. Cheers!