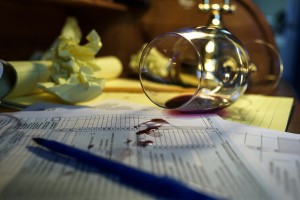 Tax day is finally here! Yes that day you've been looking forward to all year long!  For some of us it's that day when you pay your dues, write that check, open that wine! And for others, it's that day you cash in, find yourself in the black, open that wine!
Whether you are the payer or the payee on tax day, a nice bottle of wine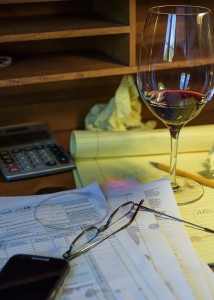 is definitely in order. We recommend something from the Mondavi family of wines. If you are benefiting from some extra cash this year in the form of a nice refund you might want to try the Mondavi Napa Valley Cabernet Sauvignon. It's big, bold and rich. It's elegant and full bodied and pairs perfectly with a juicy, prime cut of steak. If you are paying out your hard earned dollars this year you may want to go for the more fiscally responsible Robert Mondavi Private Selection Cabernet Sauvignon. It's a fruity, yet flavorful wine, spicy and balanced. A perfect match with your budget friendly hamburgers and pizza. Either way you have a wonderful bottle of wine to finish off this year's tax season. Cheers!