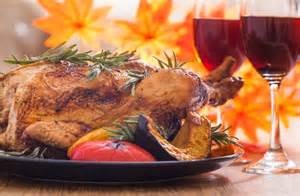 Thanksgiving is upon us and we have a lot to be thankful for. Our friends, our family….and our wine! As we gather with our friends and our families, we should consider the diverseness of the group around our tables. Perhaps we have old and young, male and female, foodies and picky folks.
And if your group is anything like ours there will be just as many types of dishes on our table as there are types of people around it. Cranberry sauce, yams, giblet dressing, green bean casserole, mashed potatoes and gravy…and of course Tom Turkey himself. With so many foods, how are we supposed to pair wine with this glorious dinner? Pinot Noir would pair wonderfully with the turkey. Chardonnay would complement the creamy buttery potatoes. You could pair a Rosé with your cranberry sauce and Moscato with the sticky sweet yams. But how are you supposed to keep all of this straight?
Well, you don't have to. As a matter of fact, we don't think you should. If Grandma loves her White Zinfandel, then there should be a bottle on the table. If Uncle George drinks nothing but Merlot then there should be a bottle on the table. If Cousin Caroline prefers her Sauvignon Blanc, then there should be a bottle on the table…you get the idea!
The point is, don't make yourself crazy pairing the wines with the foods on your Thanksgiving table, pair the wines with your people. Be thankful for the group around your table, and be thankful for the wine.
Mary's picks for Thanksgiving:
Syncopation Acoustic Blend
Chloe Chardonnay
Estancia Merlot
Marco Negri Moscato D Asti
Crios Rosé