In a recent Ward on Wine blog posting, I offered reasons to "Think outside the bottle" when shopping for holiday bottles of wine for friends, family and co-workers. The point of the post was that when most of us shop for someone whose wine tastes we're not quite sure of, we tend to arrive at the safest of choices—varietals like Cabernet and Chardonnay, regions like Napa or Sonoma.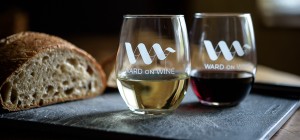 Time is evaporating, holiday shoppers, so if you have not yet bought the wines you need for friends, family and co-workers, I offer a list of ten wines that are high in quality, affordable in price, and should bring liquid joy to the recipient. Most importantly, each wine has a sense of singularity that distinguishes it from the move conventional choices of wine on the shelf. This does not necessarily make it better than other wines—that's a decision for individual palates to reach—but it does indicate that you have taken the time to present a unique gift.
For the sake of balance, I created a list where reds, whites, sparkling and sweet are represented. Because of this, not all major wine producing states or nations are represented. All of the wines on the list are currently available at The Wine Barrel, 3828 South Lindbergh #111.
The list, of course, is a reflection of my personal preference, and it clearly shows my bias for Syrah and Grenache when it comes to dry red wine,
but 2015 has been a year of wondrous discovery and experimentation with those two grapes. That's what thinking outside of the bottle is meant to accomplish. And now, the list, beginning with reds:
STOLPMAN SYRAH 2010—A full-bodied red from the Santa Ynez Valley in California's Central Coast. Stolpman is one of the smaller, newer wineries in that region growing Rhone-style grapes and making tremendous wine. This Syrah is full of dark red berries and black pepper and is at a prime midst of its drinking window.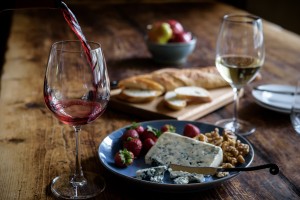 GROUNDWORK GRENACHE 2013—Sans Liege, another winery in the Central Coast, creates this splendid example of the premier grape of the Southern Rhone. Like Stolpman, production is small (only 40 barrels for this vintage), but you can certainly taste the craft and care of the winemaking. This wine is all about red licorice, raspberry and coffee. On their website, Sans Liege describes the wine as "like a winter memory of summer sunsets." I'm not sure exactly what that means, but I really can't disagree with it either.
d'ARENBERG LAUGHING MAGPIE 2010—It may be another Australian wine with a member of the animal kingdom on its label, but it's a world removed from Yellow-you-know-what. The d'Arenberg family has been making wine in Australia for over four generations and many of their wines are Southern Hemisphere versions of classic French grapes and styles. This wine is an interpretation of a Northern Rhone blend where a small percentage of Viognier, a white grape, is blended with Shiraz. It is a hearty wine, dominated by plum, blackberry and dark cherry flavours and while tannins are supple, the finish is extremely smooth.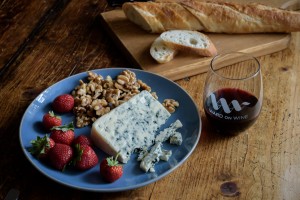 VIETTI BARBERA d'ASTI 2013—Italian reds command a presence on any wine list, and while Barolos, Barbarescos and Chiantis may have the loftier reputations, don't overlook Barbera. It may be the lesser of the "three B's" of Piedmont, but it is delicious and is always ready to drink. Italian wines are crafted with food pairings in mind, but the racy acidity of Barbera makes for one of the best. Vietti is a famous name in Piedmont winemaking and the 2012 vintage of this wine earned a berth on last year's Wine Spectator Top 100 list.
STOLLER PINOT NOIR 2012—A Pinot Noir should certainly be included on the list and if you haven't tried an Oregon Pinot you've been missing out. Pinots from California have ripe, luscious red fruit, but Pinots from Oregon take that further and add deep vegetal and earthy characteristics. Raspberries and black cherries are there, yes, but you'll also notice violets and lilac on the nose and mushroom on the palate. The vintage of 2012 was a hallmark for Oregon Pinot and it's getting harder to find them on the market.
CHATEAU PEUCH HAUT COTEAUX DU LANGUEDOC PRESTIEGE ROSE'—I love roses' and believe they should be viewed as year-round wines and not just held for summer. They remain underrated and often overlooked as a food-pairing wine, but a rose' would be a worthy choice for many things on the holiday table. This rose' from the Languedoc region in southern France is a blend of Grenache and Cinsault is a lovely wine that speaks its flavours in a gentle whisper. Its Mediterranean character could be just the right thing to have on a cold, snowy day during the winter. Its frosted bottle and glass cork also help to make it a great gift.
TENSHEN WHITE BLEND 2014—A white blend from Santa Barbara with the distinction of being named on this year's Wine Spectator Top 100 li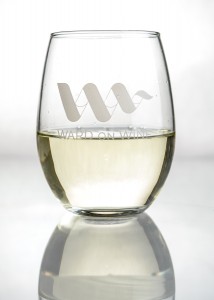 st. It is a Rhone-style blend, featuring Viognier, Rousanne, Grenache Blanche and a bit of Chardonnay. Disregard the fact that some of those grapes are unfamiliar to most. It's an aromatic wine with hints of tangerine, melon, honeysuckle and hazelnut.
LOUIS JADOT MACON-VILLAGES CHARDONNAY 2013—I was tempted to avoid Chardonnay but I couldn't overlook white Burgundy. It's my favourite style of Chardonnay, aged only in steel, and produces a clean, crisp wine without the presence of butter or oak that's associated with many from California. Burgundy's limestone and chalk soils give the wine a minerality that allows for fresh apple and citrus flavours.
ARGYLE VINTAGE BRUT 2011—The holidays are a time for sparkling wine, but few have the budget to spend on true Champagne. There are, however, many sparklings that are made in the same traditional style as Champagne. Cavas from Spain are one option, but I have chosen this one from the Willamette Valley in Oregon. Argyle has been specializing in sparkling wines for many years, and this is a blend of Pinot Noir and Chardonnay, the two most prominent grapes of Champagne. The cool climate of Oregon and the craft of patient winemaking result in a lemony, yeasty wine, just like the real thing. Great bubbles for toasting!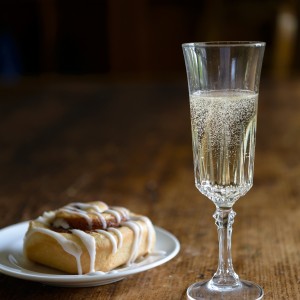 MARCO NEGRI MOSCATO d'ASTI 2013—I'm not a fan of sweet wines but I certainly respect their presence and importance, especially at the holidays and this is one that I would be most happy to offer (or receive) as a gift. It is from the Piedmont region of Italy and would be ideal to pair with the bounty of holiday desserts. Since it is fairly low in alcohol, it would also be fine to serve as an aperitif. It is an Old World style of sweet wine—sweet, but balanced—with soothing notes of honey and peach.
There you have it, a few suggestions for thinking outside of the bottle. But maybe your Christmas shopping is already completed. If so, ask your friends if they're finished shopping for you. . .