Ward on Wine was thrilled to have St. Louis' own, Angela Ortmann (aka STLWinegirl) write this lovely article, which was featured on-line at St. Louis Magazine…..
Mike Ward Releases Syncopation Wines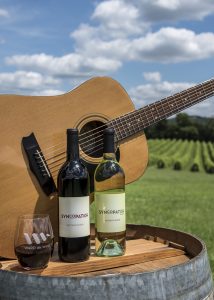 The man behind Ward on Wine teamed up with Noboleis Vineyards winemaker Brandon Dixon to create the 2015 Acoustic Blend white wine and the Rhythmic Blend red wine.
Syncopation occurs when an array of beats come together to construct an interesting and unusual rhythm. Mike Ward applies this same philosophy to his new line of Syncopation wines, blending specific grapes to create a unique harmony of taste, structure, and balance.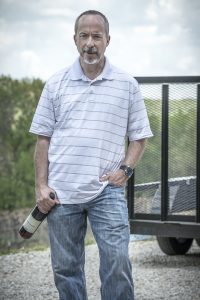 After spending decades in the restaurant industry, and most recently 13 years as a state wine educator for Major Brands, Mike Ward decided it was time for a change. He wanted to make a mark on the wine world in his own way. With that came the launch of Ward on Wine, an education-based wine service brand focused on pairing wine with people. As a certified sommelier, certified wine educator, and certified specialist of spirits, Ward is dedicated to not only expanding minds and palates, but also to sharing the beauty and love for wine on all levels and for all occasions. He does this through public and private events and classes, as well as wine education and training services.
Ward realized he also wanted to be part of the winemaking process, especially wine from Missouri. "I'm proud of our Missouri wine industry and want to promote our local wines as much as I can," he says…..
Read Full article HERE
Angela Ortmann (@STLWinegirl)  is an experienced food, drink, and hospitality professional, as well as a writer, consultant, social media junkie, and all around "Cork Dork with a Fork."