January 20th is National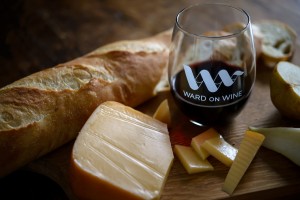 Cheese Day.  Nothing celebrates cheese better than wine and nothing pairs better with wine than cheese. It's a match made in heaven.
Whether your cheese is pungent or spicy, smoky or creamy a wine can be found to match it. With a blue or Stilton cheese we recommend a Vouvray, which is made from the chenin blanc grape grown in France's Loire region. Chateau De Valmer Vouvray is a hit. Of course a Port, like Taylor Fladgate First Estate Port would be a great alternative to the Vouvray. Having a nice piece of Gouda or some cheddar? Looking for a cheese to match? Pinot Noir is a versatile wine to pair with many different styles of cheese. Aquinas Pinot Noir from California is a cheese friendly wine. A Chardonnay would also go well with Gouda, Havarti or Brie. Starmont Chardonnay from California is our pick. Cheers!